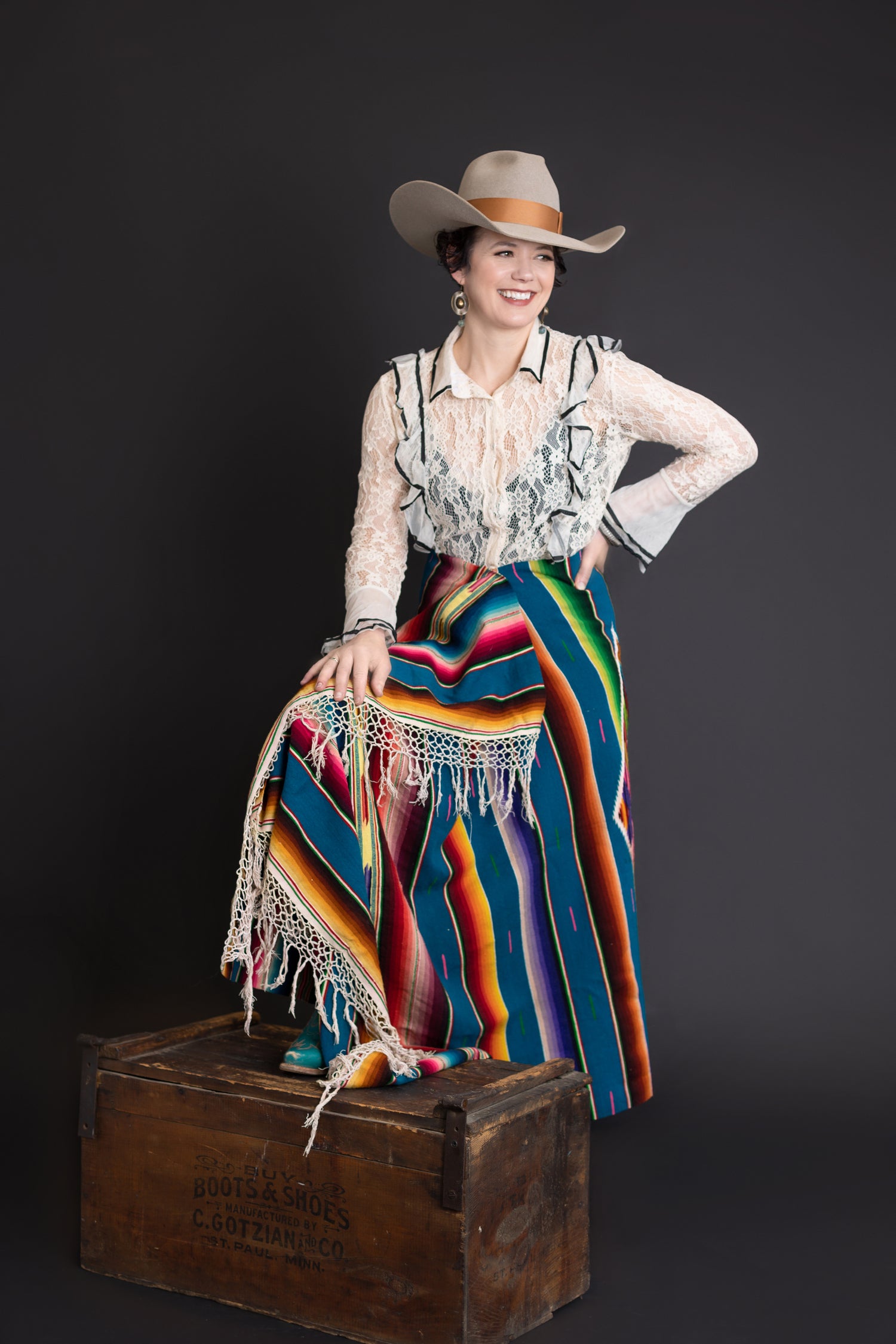 Howdy & Welcome!
I'm Tesa the Wildflower. I'm a fourth generation creative on both sides of the family tree. I was destined (and encouraged) to be a risk taker and entrepreneur. I eat, sleep and dream horses, cows, creating and western fashion. I rarely think anywhere other than outside of the box. I'm the kind of girl that brings a Saltillo blanket to a photo shoot for a backdrop and ends up wearing it as a skirt!  
I'm not sure if my title is a junker, crafter, purveyor or seamstress as I love to dabble in it all. Old, vintage and western are my passion and what decorate my home, closet and business.
Wildflowers is an occasional shop and a 'Rode' show business. Along with the help of my mom, Pat, we sew, repurpose, gather, clean and upholster our creative souls to the grindstone.  This past year I started to create events that I wanted to see. Events that I wanted to attend and not have to take 2 days to travel to. My goal is to host shows that sell experiences and products from wonderful small business makers, bakers, artisans and peddlers.  
I have big audacious dreams for a small town girl. I don't want anyone to feel limited by our location. Why should we be limited out here in the 'sticks'? Why should we drive to spend our time elsewhere? The 'sticks' is where it's simple, peaceful, beautiful & where the Wildflowers grow!! 
Thank you for being here.  
REMEMBER TO SPREAD KINDNESS LIKE WILDFLOWERS.